Africa's FinTech sector has seen a drop in both investment and deal activity during Q3 2023 as seen in a bit-sized report by Fintech Global.
In Q3 2023, Lupiya, a micro-loan marketplace, secured the largest investment in the African Fintech scene, raising an impressive $8.3 million in their latest Series A funding round.
Leading this financial backing was Alitheia IDF, making it a standout moment for Zambia as it marked the sole FinTech deal in the country during that quarter.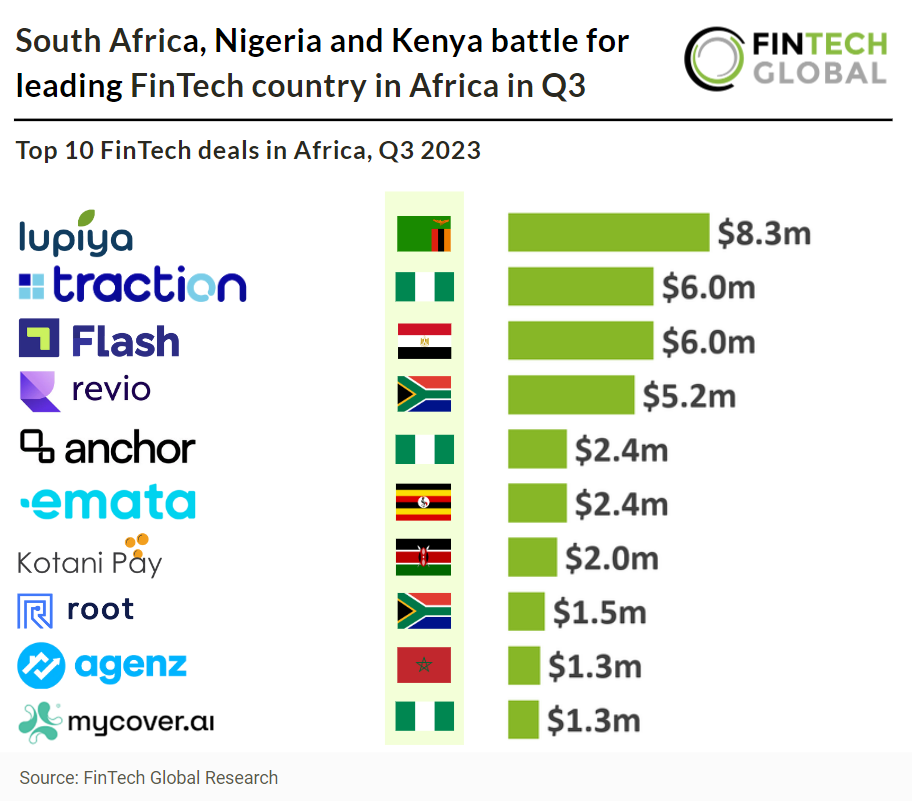 Lupiya plans to allocate the capital towards enhancing its technological infrastructure, expanding its range of financial services, and broadening its operational reach.
These efforts will enable the FinTech startup to reach a more extensive customer base.
Evelyn Chilomo Kaingu, Co-Founder and CEO of Lupiya, expressed her excitement about this significant milestone. From her statement, this Series A investment represents a pivotal step in their commitment to serving Lupiya customers and providing comprehensive financial solutions.
The entire Lupiya team has put in considerable effort and is enthusiastic about their future growth. With the valuable support of Alitheia IDF, INOKS Capital, Mastercard, and Kfw DEG, they believe they are well-positioned to not only expand in Zambia but also establish a stronger presence in the Southern and East African region.