54gene CEO Steps Down As Teresia Bost Takes Over As Interim CEO
54gene is pioneering the inclusion of the African genome in research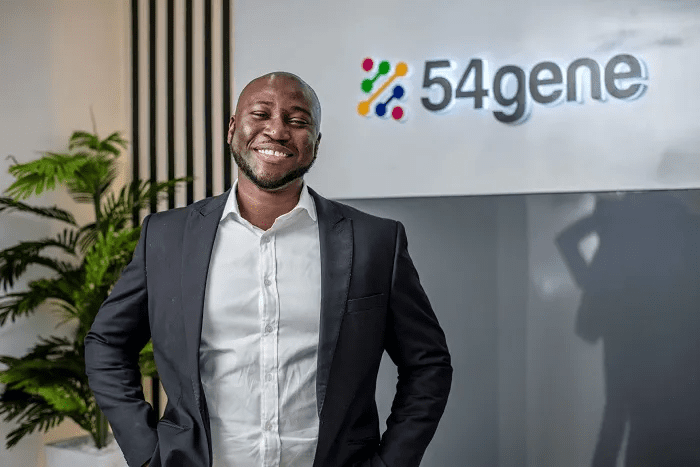 Abasi Ene-Obong, 54gene's co-founder and CEO has stepped down from his role at the African genomics company. Teresia Bost, the company's General Counsel will serve as interim CEO with support from COO, Delali Attipoe.
The resignation is coming two months after the company laid off 95 employees—or about 30% of its workforce. Ene-Obong will however continue to support the company as Senior Advisor and retain his position as a member of the Board of Directors.
54gene hasn't made public the reason for the decision, but speculations show that it might not be unrelated to the massive staff cuts that have been happening at 54gene. Ene-Obong's resignation comes barely two months after 95 employees were let go.
Jenny Yip, 54gene board chairperson said: "We thank Dr Ene-Obong for shining a light on the need to bring novel drugs to the world based on insights drawn from the healthcare and research ecosystem in Africa."
"His vision and innovation has positioned 54gene to make a long-term impact on people around the world, and his tenure as CEO has seen him record significant strides in Africa's, and the global life sciences sector," Yip added.
"I have always believed that the scale of genetic diversity in Africa and other highly diverse populations will materially impact our understanding of biology and lead to better medicines and interventions for the global population, and I am proud of what has been achieved at 54gene. I will continue to support the company and the scientific ecosystem, particularly the African genomics ecosystem," Abasi Ene-Obong stated.
54gene has been impacted by the economic downturn as well as the low patronage of its COVID-19 testing product that thrived during the pandemic in 2020.