Capria Announces 1st Close Of $100m Global South Fund II
The leading Global South specialist firm investing in early-growth Global South startups.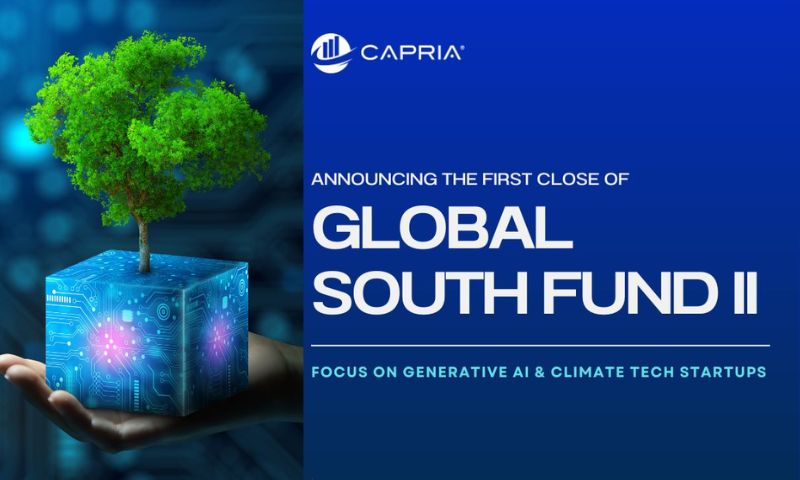 Capria Ventures has announced the first close of its US$100 million fund. Capria invests in tech founders with limitless aspirations, connecting them into a uniquely-collaborative network, and activates strong relationships between hundreds of founders and leading local VC firms in the tech hubs of the Global South.
According to reports, the new fund will focus on investing in 20-25 tech startups in the entrepreneurial hotspots of Africa, India, Southeast Asia, Latin America, and the Middle East. Investors include OIP Investment Trust and Gates Ventures, numerous foundations, individuals, and family offices, including Crystal Springs Foundation, Sall Family Foundation, Brakeman Family Trust, and two founders of Pioneer Square Labs.
The fund will seek founders harnessing the potential of generative AI to transform companies across multiple sectors and add a new focus on climate startups. Capria has already closed investments for its new fund in promising startups in Mexico, Brazil, Nigeria, and Egypt, including Kueski (fintech), Agrofy (agritech), MAX (mobility), and Paymob (fintech).
Susana Garcia-Robles, senior partner at Capria Ventures, said: "At Capria, we are doubling down our investments in tech startups that drive transformational change in Africa. With a young and dynamic population, growing economies, and a surge in innovation, Africa is set to take center stage in global entrepreneurship. By fostering growth and innovation, we aim to empower these businesses and pave the way for sustained economic development across the continent."