Chari Launches New Chain Of B2B Stores
The Moroccan FMCG distribution startup allows traditional proximity store owners in Morocco to order products and have them delivered.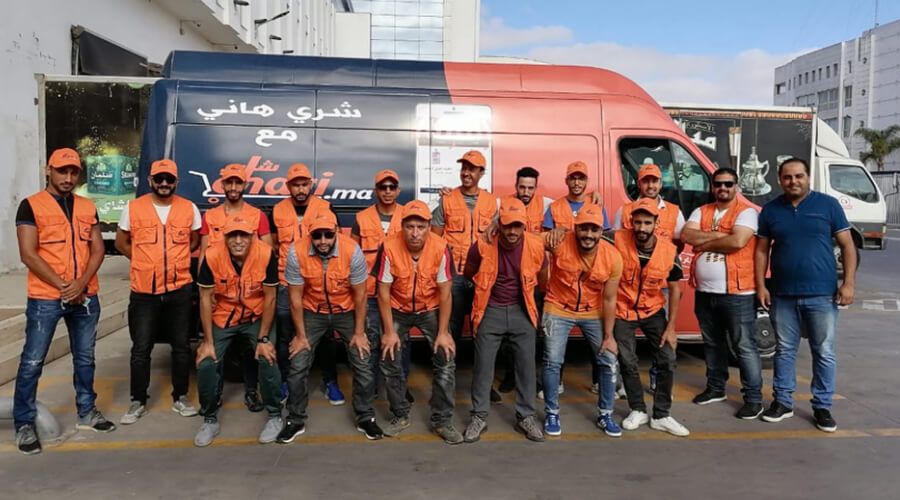 Chari has launched a new chain of B2B stores to meet the needs of local grocery stores. The platform has onboarded over 20,000 food businesses in Morocco and expanded into Tunisia and Ivory Coast.
A participant in the Y Combinator S21 batch, the company raised a US$5 million seed round in late-2021, secured further investment in January 2022, and in February of this year, raised an additional US$1 million from Orange Ventures, Orange's venture capital investment arm.
The new Chari chain of stores offers a wide range of quality products at competitive prices, designed to help grocery stores improve their product offerings and increase their profitability. These stores are totally digitised, with grocery shopkeepers able to go to any Chari store and order the products they need on an electronic terminal and pick up their goods in less than ten minutes or have them immediately delivered to their stores.
They also offer a "click and collect" service allowing shopkeepers to order the products they need on Chari's application and come pick them up at any Chari store at the time that suits them. These stores are also intended to be a training point for the digital tools offered by Chari, such as Chari's e-commerce app, and Karny.ma, a credit management/bookkeeping app. Finally, they will also serve as dark stores and neighbourhood warehouses for a two-hour delivery of any products ordered from the Chari e-commerce app.
Ismael Belkhayat, the co-founder of Chari, said: "We are excited to launch this new chain of B2B stores for grocery stores in Morocco. We are confident that these shops will help grocery stores digitise, improve their product offerings, and increase their profitability. We are committed to providing quality products at competitive prices and helping grocery stores go digital to better serve their customers."
According to Chari, the first two stores of this chain were opened last week in Casablanca and el Jadida, with Chari planning to open 100 by 2024. Chari B2B stores offer a product range of over 1,000 SKUs covering about 100 brands ranging from food to hygiene products.