Chekkit Secures Funding For Blockchain Solution
The Nigerian anti-counterfeiting startup tracks product movement and the parties involved in transferring products from the warehouse to the distributor and the final consumer.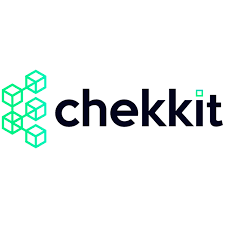 Chekkit has secured additional funding to help it scale its blockchain-powered drug safety and tracking solution.
Chekkit is an anti-counterfeiting, asset tracking, and consumer feedback analytics tool. It produces tamper-proof unique ID labels, either as QR codes or numeric codes, which can be placed on premium packaged food and beverage products for supply chain and consumer feedback tracking.
The startup has helped secure over 50 million pharmaceutical and consumer goods products and is set for further growth after Nigeria's National Agency for Food and Drug Administration and Control (NAFDAC) said pharmaceutical products would be mandated to implement end-to-end serialization and traceability from the end of 2024.
To help take advantage of this opportunity to scale, Chekkit has raised an undisclosed round of funding from Adaverse, a Cardano ecosystem accelerator, with participation from existing investors like RTA, HoaQ, Launch Africa Ventures, and Blockchain Founders Fund. This comes after Chekkit was announced as the first approved GS1/NAFDAC traceability solutions provider in Nigeria and follows a US$500,000 pre-seed funding round it secured in 2021.
The funds will help Chekkit onboard more manufacturers across Nigeria and other African regions while expanding to new markets in India, the UK, and the Middle East.
Dare Odumade, Chekkit's CEO, said: "Since raising our pre-seed round of US$500,000 in 2021, Chekkit has partnered and integrated its pharmaceutical traceability and consumer intelligence solution with SAP, enabling pharmaceutical brands that already use SAP's Advanced Track and Trace Platform to be able to collect and analyze last-mile patient data. The company has also integrated the GS1 global standards system, making our serialization software regulatory compliant in over 100 countries globally,"
"We are exploring opportunities to optimize and strengthen supply chains for other African and Middle Eastern regions through partnerships with major pharmaceutical donors, manufacturers, governments, and the United Nations Development Programme (UNDP). We are focusing a side of the business on fixing the public pharmaceutical supply chains of these low to middle-income earning countries."
Vincent Li, a founding partner at Adaverse, said: "Rather, it aims to repair the prevailing rift in consumer-manufacturer trust with the blockchain-secured channel, prioritizing consumer insights. We see the potential to transform the supply chain industry and disrupt the DataFi market, and we're excited to support the scaling of Chekkit's infrastructure."