Ejara Secures $8M In Series A Investment
The Cameroonian crypto and Savings Company provided clients with the choice of noncustodial wallets, so they may own and store their keys, in contrast to the majority of crypto platforms in Africa that give users custodial wallets.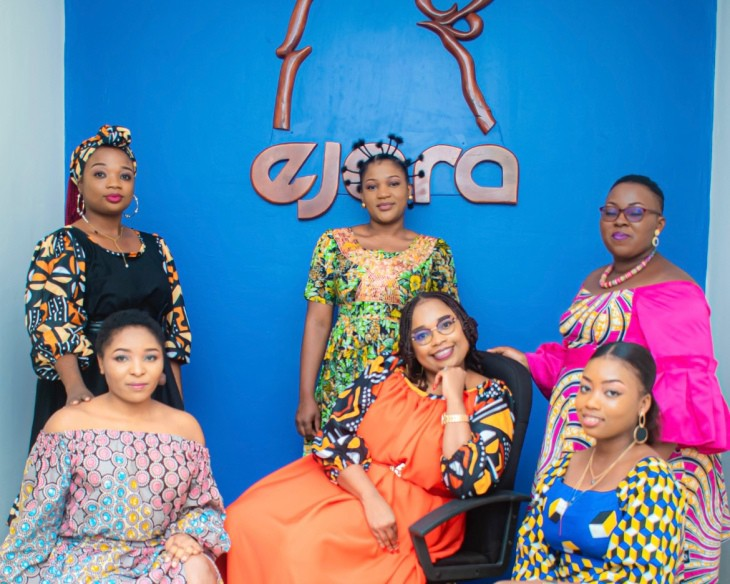 Ejara has acquired $8 million in Series A funding for its investment software that enables users to purchase cryptocurrency and save money via decentralized wallets. The expansion round was co-led by the London-based venture capital firm Anthemis and the cryptocurrency-specific fund Dragonfly Capital.
Other follow-on investors Mercy Corps Ventures, Coinshares Ventures, and Lateral Capital, as well as new investors Circle Ventures, Moonstake, Emurgo, Hashkey Group, and BPI France, are among the VC companies taking part in this fresh funding. One of the angel investors in the round is Blockwoks co-founder Jason Yanowitz.
Ejara said it hopes to democratize access to investment and savings products throughout the region by utilizing blockchain technology. One of the ways it utilizes blockchain is in its recently released savings product, which tokenizes government bonds, another way is in its cryptocurrency product, which was essential in helping the two-year-old firm raise $10 million in less than 18 months.
 Nelly Chatue-Diop, Ejara CEO and her co-founder Baptiste Andrieux saw a potential to boost cryptocurrency activity in the region by giving customers in Francophone Africa the ability to buy, sell, trade, and keep their crypto investments.
That choice paid off, particularly now that the failure of FTX and other crypto companies has once again highlighted the necessity for users to put privacy and ownership first when working with cryptocurrencies and tokenized assets.
Customers in a location where access to financial products is restricted to the most educated and rich have quickly taken to Ejara's cryptocurrency offering. Users may access crypto, link their mobile money accounts, and utilize stablecoins to conduct international transactions.
The platform's user base has increased significantly over the past 14 months as a result. It had 8,000 customers in October of last year from Cameroon, which was also its first market, as well as the Ivory Coast, Burkina Faso, Mali, Guinea, and Senegal. It currently has over 70,000 users spread over nine countries in Francophone Africa.
The number of users on the platform is anticipated to reach 100,000 by the end of the year, according to Chatue-Diop, who stated that Ejara has witnessed revenue increase 10x and managed a 15% month-over-month transaction volume rise since last October despite crypto's breakdown.
To get it there, it created its savings product, which Ejara referred to in a statement as the first of its type in the cryptocurrency market.
Ejara has shown that businesses in developing markets are expected to pioneer many such breakthroughs in web3 in an ecosystem where several people worldwide are looking for use cases for blockchain technology, the company stated.
With this offering, the Cameroonian fintech claims that customers can access savings products without opening a bank account by downloading the Ejara app and making a minimum deposit of 1,000 CFA francs ($1.5).
According to Chatue-Diop, users can earn up to 10% per cent on their two-year savings through the site, and he added that Ejara is competing with traditional financial institutions with this offering.
The biggest equity round in the region appears to have been disclosed last week by the Ivorian fintech company Djamo. Ejara is one of Cameroon's enterprises with the highest funding, at $10 million (if not the most funded). That's two related occurrences in fast sequence in several francophone markets.