Global Tech Industry Experiences Widespread Layoffs
The global Tech sector and companies have been the major talking point in 2022 mostly not for the reasons they would love. Aside from legal issues around acquisitions, there have been issues of data breaches, drops in revenue, hiring freezes and layoffs.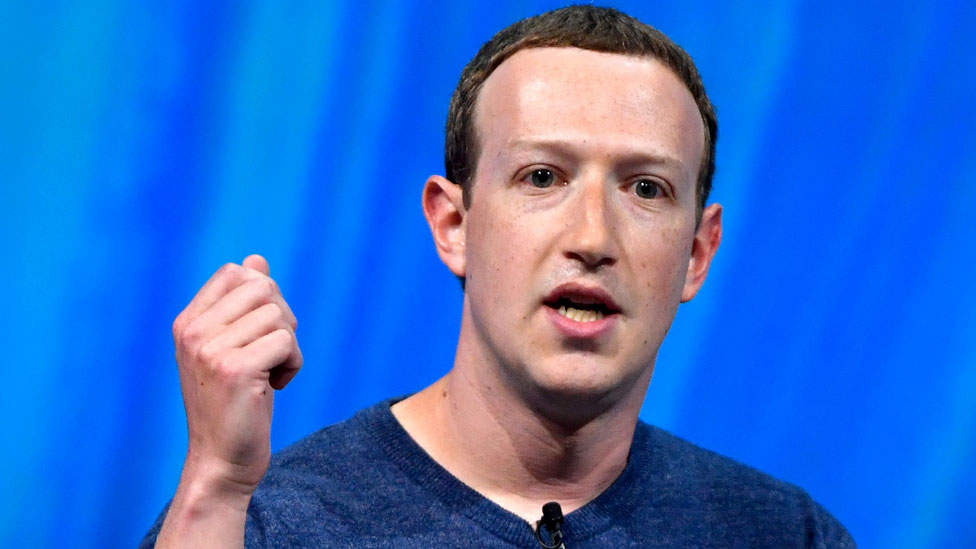 The global Tech sector and companies have been the major talking point in 2022 mostly not for the reasons they would love. Aside from legal issues around acquisitions, there have been issues of data breaches, drops in revenue, hiring freezes and layoffs.
The job cuts and layoffs are piling up as Tesla, Shopify, Microsoft, Lyft, Stripes Netflix, Wave, Kuda, SWVL, Sendy, Vezeeta, Marketforce, Sendy and Meta have all cut staff, some of them more than once.
Here are some of the companies that have announced layoffs recently.
Meta
Facebook parent company Meta, announced that it had laid off 11,000 employees a little over 10 per cent of its global workforce. Zuckerberg said the company will make further cuts on spending and extended the freeze on hiring until March next year.
In a letter to employees, Zuckerberg said those losing their jobs will receive 16 weeks of pay plus two additional weeks for every year of service. Meta will cover health insurance for six months.
Twitter
Shortly after closing his $44 billion purchase of Twitter late last month, Elon Musk laid off 50% of Twitter employees.
Musk said via a tweet that there was "no choice" but to lay off employees, adding that they were offered three months of severance. Musk insisted that the layoffs were crucial as Twitter is losing over $4 million per day. In the second quarter, the last time Twitter reported earnings, revenue fell 1% from a year earlier.
Lyft
Lyft announced that it cut 13% of its staff or about 700 jobs. In a letter to employees, CEO Logan Green and President John Zimmer pointed to "a probable recession sometime in the next year" and rising rideshare insurance costs.
Stripe
Online payments giant Stripe laid off roughly 14% of its staff, which amounts to about 1,100 employees last week.
CEO Patrick Collison wrote in a memo to staff that the cuts were necessary amid rising inflation, fears of a looming recession, higher interest rates, energy shocks, tighter investment budgets and sparser startup funding. Taken together, these factors signal "that 2022 represents the beginning of a different economic climate," he said.
Coinbase
In June, Coinbase announced it cut 18% of full-time jobs, translating to a reduction of around 1,100 people.
Coinbase CEO Brian Armstrong pointed to a possible recession, a need to manage costs and growing "too quickly" during a bull market. Coinbase, which held its stock market debut, has lost over 80% of its value this year, cratering alongside cryptocurrencies.
Shopify
Shopify announced it laid off 1,000 workers In July, which equals 10% of its global employees. In a memo to staff, CEO Tobi Lutke acknowledged he had misjudged how long the pandemic-driven e-commerce boom would last, and said the company is being hit by a broader pullback in online spending.
Netflix
Netflix announced two rounds of layoffs. In May the streaming service eliminated 150 jobs after Netflix reported its first subscriber loss in a decade. In late June Netflix announced another 300 layoffs.
The company in a statement to employees said: "While we continue to invest significantly in the business, we made these adjustments so that our costs are growing in line with our slower revenue growth."
Microsoft
In October, Microsoft confirmed that it let go of less than 1% of its employees. The cuts impacted fewer than 1,000 people, according to an Axios report which cited an unnamed person. The announcement came after Microsoft called for the slowest revenue growth in more than five years in the quarter that ended Sept. 30.
Robinhood
Retail brokerage firm Robinhood cut 23% of its staff in August, after slashing 9% of its workforce in April.  Robinhood CEO Vlad Tenev blamed "deterioration of the macro environment, with inflation at 40-year highs accompanied by a broad crypto market crash."
Tesla
In June, Tesla to all employees that the company is cutting laying off 10% of its employees.
"Tesla will be reducing salaried headcount by 10% as we have become overstaffed in many areas," Musk wrote. "Note this does not apply to anyone building cars, battery packs or installing solar. Hourly headcount will increase."
The African tech community is not spared from the wave of layoffs as tech firms are now downsizing their staff and slowing down on hiring.
SWVL
Swvl laid off 400 people —about 32 per cent of its workforce— aiming to become cash-flow positive by 2023.
Swvl's CEO Mostafa Kandil blamed the layoffs on a "global crisis with unforeseen consequences." The company, which says it has bought other companies in the UK, Germany, Turkey, Spain, and Argentina to drive growth, also cited automation as a reason for the layoffs. "Such reductions will focus on roles automated by investments in the company's engineering and product and support functions," its statement said.
Wave
Francophone Africa's first unicorn, Wave, laid off 15 per cent of its staff in June. The Senegalese fintech scaled back its operations in some markets, including Uganda, Mali and Burkina Faso.
The $1.7 billion company said it was taking steps to become less "dependent on outside funding at a time when investors around the world are cutting back". According to Wave, the move will allow it to deepen its already strong foothold in Senegal and Côte d'Ivoire.
Vezeeta
The health-tech company didn't release any statements detailing what led to its decision or plans to do. But affected employees stated reasons Vezeeta probably highlighted in its discussion with staff via LinkedIn. One said the layoffs happened because of "disasters in the market," while another said it was "due to the global market crisis caused by the war in Ukraine."
54gene
The Nigerian health tech company laid off 30% of its workforce in August 2022 and two months later, the CEO of the company stepped down.
The company said in a statement that it's returning to a lean structure, shedding close to 90% of its employees. It has also taken a U-turn back to its core value proposition which is conducting genomic research and building bio-data that would be used for precision medicine for Africans.
Sendy
In July, Sendy, a Kenyan logistics company, laid off 10 per cent of its workforce. According to a TechCabal report, the company cited "current realities impacting tech companies globally" as its reason for laying off 30 workers. The report also stated that the company is halting its expansion into Egypt and South Africa.
 Marketforce
According to a TechCrunch report, the Y-Combinator alumnus claims the layoffs are an attempt to optimize for profit. Some of the roles it disposed of were key to Marketforce's growth over the past year as the company focused on onboarding thousands of merchants to RejaReja —its merchant-focused B2B eCommerce marketplace. However, the company now has less need for them as its new priority is to drive more revenue per merchant.
The company CEO Tesh Mbaabu via an email said: "We were at the phase where we were focused on growth, but we've gotten to a point where we're optimizing towards profitability."
Kuda
The challenger bank announced in September that it has laid off less than 5% of its workforce.  Kuda via an email said that affected staff cuts were made across various departments in the company. Per sources, this includes growth, marketing and product departments.