Hoods Raise Funding From ValU
The Egyptian live e-commerce platform Egyptian startup brings together vendors, content creators and shoppers to interact and execute retail transactions in a fun manner through a seamless experience.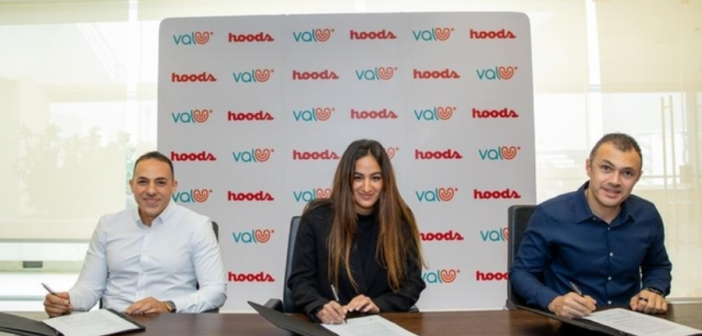 Hoods have raised a round of funding from valU, a subsidiary of Egypt-based investment bank EFG-Hermes.
Hoods leverage videos made by individuals using creative content to produce unique and entertaining product displays for customers, as opposed to conventional e-commerce. By offering consumers a platform where they can connect with influencers and brands to see their desired products come to life, Hoods has positioned itself as an omnichannel solution that blends real-life shopping experiences with the speed and convenience of e-commerce.
The startup raised US$350,000 in pre-seed funding earlier this year, and has now secured further funding capital from the Egypt-based buy now pay later (BNPL) platform valU. valU's investment, which follows its recent takeover of employee management platform Paynas and investment in fintech startup Kiwe.
Waleed Ghalwash, Hoods Co-founder said: "We make sure that products are delivered to the customers' doorstep with speed and with as little hassle as possible. This unique partnership with valU will allow us to provide a payment solution that hammers on affordability, which will further improve the shopping experiences of our consumers."
Habiba Naguib, valU's head of strategy and market expansion said:  "This investment in Hoods is a testament to valU's focus on partnering with unconventional marketplaces, platforms, and companies that align with our vision which is centred on developing trendsetting solutions across our digital ecosystem that truly focus on creating seamless and convenient experiences that add value to the daily lives of people across the board."
"By tapping into this exciting space, we gain access to Hoods' technology and community, which allows us to offer them convenient financing solutions as they shop online. Meanwhile, we are enabling valU's expansive merchant network to be featured on Hoods' live shopping platform, which will drive more demand and provide valU's customers with access to a disruptive platform that will elevate their shopping experience."