Imalipay Secures $3m Seed Round
Nigerian gig economy fintech startup offers both new and existing gig workers or freelancers the ability to seamlessly save their income and receive in-kind loans through a buy now, pay later model tied to their trade.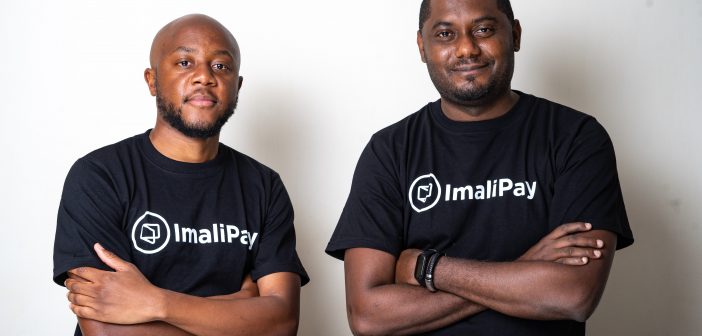 ImaliPay has raised a US$3 million seed round to deepen its financial services infrastructure across Kenya, Nigeria, and South Africa.
Its US$3 million seed round includes participation from Leonnis Investments, follow-on from Ten 13, as well Uncovered Fund, MyAsia VC, Sajid Rahman, KSK Angels, Jedar Capital, Logos Ventures, Plug N Play Ventures, Untapped Global, Latam Ventures, Cliff Angels, Chandaria Capital, Changecom, and other angels from Serbia, Kenya and Norway.
ImaliPay raised some funding in March of last year, and launched in South Africa in December having initially been active in Nigeria and Kenya.
The raise, which is a combination of debt and equity, comes after ImaliPay saw impressive traction. It has now processed over 200,000 transactions, and seen 60X growth in number of users. Some of ImaliPay's key partners include Bolt, Glovo, SWVL, Amitruck, Safeboda, Gokada, and Max.ng. It also collaborates with some of Africa's largest licensed payment providers, such as Flutterwave, Paystack and Cellulant. On the merchant side, partners include Lami, Britam, Sanlam, Mycover genius, Cowrywise, Cornerstone, Ola Energy, Total Energies, Ti-Auto Corporation, and HiFI Corporation.
Tatenda Furusa, ImaliPay co-founder said: "Our drive to start and keep ImaliPay soaring is firmly rooted in the impact we would like to make in fostering financial security in the gig economy, serving the underbanked and walking them through a tailored journey of financial inclusion. Having strong partners and investors around the table is a show of good faith that we are building key services for the future of work."
Stew Glynn, co-founder and managing partner at Ten13 said: "Fuelling disruptive startups and building ecosystems is the heartbeat of our investment model at Ten13, we're excited to follow on and be part of ImaliPay's journey as they re-shape the future of financial services for the African gig economy."