Injini Launches Ed-Tech Think Tank To Support Entrepreneurs
The Cape Town-based ed-tech non-profit run a number of accelerator programmes for ed-tech startups in Africa, says the Injini Think Tank (ITT) is the research, advisory and advocacy division of the organisation.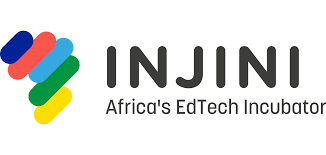 Injini is launching a think tank aimed at providing entrepreneurs in the space with access to market research and to advocate for educational reform.
The ITT aims to support ed-tech entrepreneurs through relevant market research, support corporate initiatives in achieving their commitments toward educational outcomes, and to advocate for educational reform through the provision and distribution of evidence-based research.
Krista Davidson, Injini's executive head said: "We have always had the objective of improving educational outcomes on the continent with an approach that is centred around supporting ed-tech entrepreneurs from across Africa. Our new research offering has allowed us to expand our mandate to ensure that we are including all stakeholders in the education value chain, which we hope will drive the quality, accessibility and relevance of education in Africa in the right direction."
Brendan Hughes, Injini chairperson and CiTi director said: "We need to support such initiatives as a collective to empower young Africans through quality education. The Injini Think Tank division is one of the solutions that we need to solve Africa's education crisis."