Jumia Records All-Time High Quarterly Order Gains
Accelerating usage growth, Orders increased by 28% year-over-year, Annual Active Consumers increased by 8% year-over-year, GMV increased by 8% year-over-years.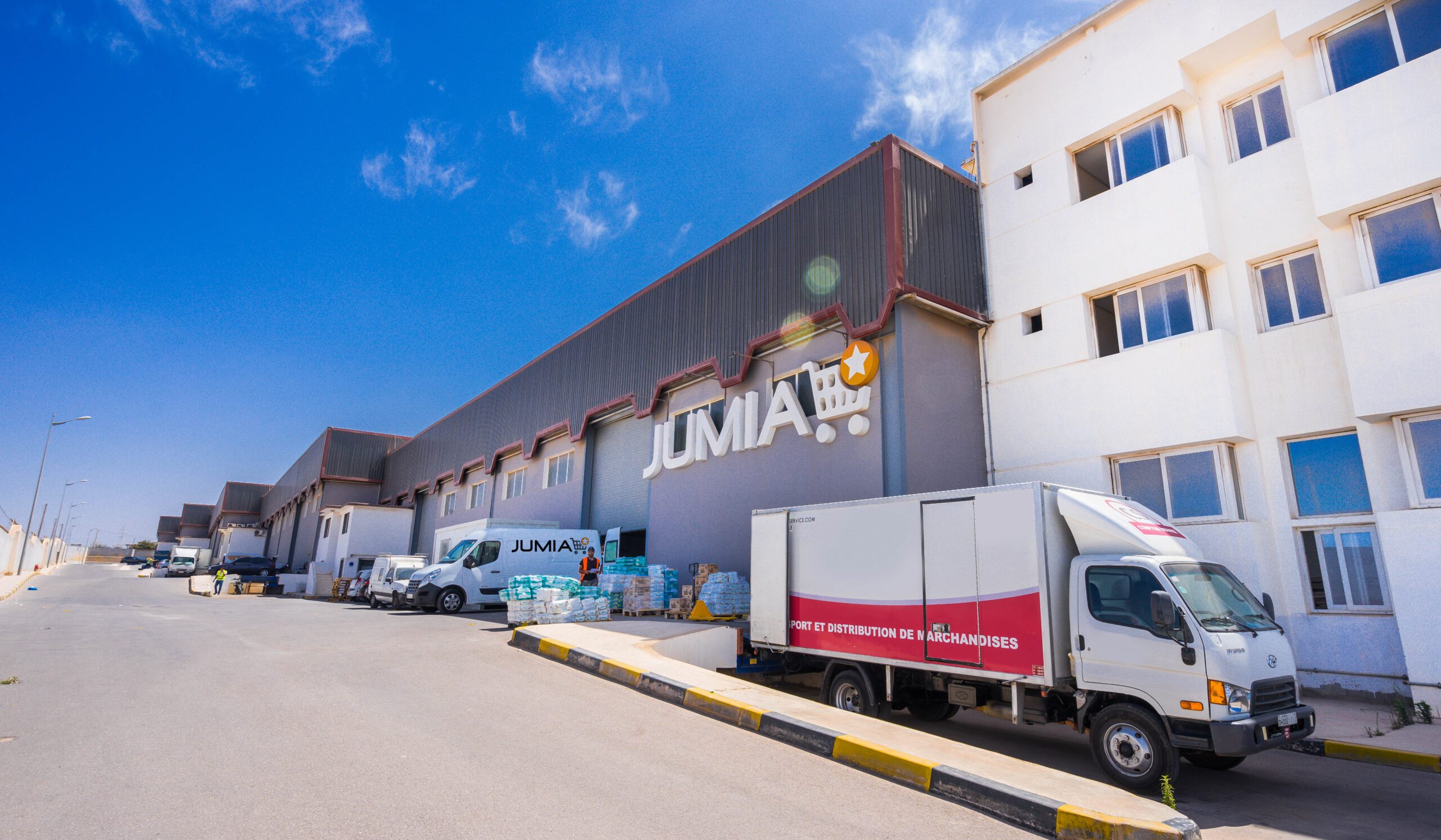 Jumia Technologies announced its financial results for the third quarter ended September 30, 2021.
Jeremy Hodara and Sacha Poignonnec, Co-Chief Executive Officers of Jumia Commented:  "We are pleased to see growth acceleration during the third quarter of 2021 across all reported usage KPIs. Orders for the quarter reached an all-time high of 8.5 million, accelerating by 28% year-over-year, the fastest growth rate of the past 7 quarters. Annual Active Consumers reached 7.3 million, up 8% year-over-year. As a result of the acceleration in consumers and orders, we are reaching an inflection point in the GMV trajectory leading to an increase in GMV of 8% year-over-year, reaching $238mm."
"Our growth acceleration strategy initiated at the end of the second quarter of 2021 is starting to pay off. We are making investments in Sales & Advertising and Technology to further enhance consumer education, brand consideration as well as the relevance and convenience of our platform. We believe that these investments are long-term in nature and that accelerating growth will ultimately contribute to profitability, leveraging the strong efficiency gains achieved throughout 2020 and the first half of 2021. We are more than ever confident about the strong growth potential of our markets and our ability to build a growing business across e-commerce and fintech activities."
On Sales And Advertising
Sales and advertising expenses reached $24.0 million, up 228% year-over-year, while technology and content expenses increased by 27% to $9.4 million. This is a continuation of its return to aggressive advertising which slowed during the pandemic.
The pan-African e-commerce giant said it continues to ramp-up Sales & Advertising investments across marketing channels. While online performance marketing spends continues to command the largest share of the marketing investments, the company is shifting an increased proportion towards top-of-the funnel initiatives, both online and offline, compared to the 2020 levels.
Online Marketing 
The company said it is increasing investments in online marketing channels, predominantly Facebook and Google, while constantly seeking to optimize the efficiency of these investments. A major change in online marketing and Facebook marketing in particular, has been the move to a full-funnel approach. This consists of going beyond bottom-of-the-funnel, direct-response ads, into brand awareness campaigns to broaden Jumia's audience reach and drive new user adoption.
 Increasing The Efficiency Of Jumia's Investments
Jumia said its data science teams are working very closely with Facebook to enhance campaign structure and brand awareness KPIs, including ad recall uplift, app installs and content views. The company is building a leading network in Africa of influencers and Key Opinion Leaders (KOLs) on social Media.
In the month of September, 2021, Jumia's network counted over 260 active KOLs across Africa. In the third quarter of 2021, it rolled out a proprietary KOLs management platform that allows Jumia to acquire, manage, track and compensate KOLs in a fully automated manner thereby helping it scale this channel in an effective manner.
Jumia added that it KOLs network is an essential channel for brand awareness and consumer education it is also a meaningful asset of the Jumia platform, as it allows for connecting brands and sellers with the relevant KOLs in Africa for their specific sectors and audiences.
Jumia's' Offline Marketing Push
The report shows that Jumia is ramping-up investments in offline channels with targeted out-of-home campaigns to increase its reach in strategic yet under-penetrated geographical areas. Jumia is also organizing ad-hoc offline activation campaigns in conjunction with relevant commercial events, as was the case earlier in August in the North Coast of Egypt for the launch of Jumia Food in the country.
These incentives include targeted free shipping campaigns on certain product categories, price reductions on selected items or categories and vouchers offered to specific consumer segments to drive acquisition, loyalty as well as JumiaPay adoption.
In the third quarter of 2021, Jumia deployed its newly launched AI-powered CRM growth tool that allows the company to retarget specific customer cohorts with tailored incentives based on their purchase history and user signals (e.g. Jumia Food customers conversion into Jumia physical goods e-commerce, product cross-selling, etc.) across geographies.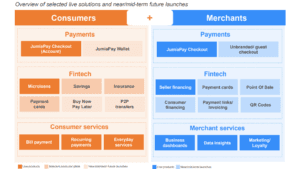 On The Commercial Front
Jumia's report revealed that the third quarter of 2021 was marked by the week-long Brand Festival campaign, which took place in September. The event saw the participation of almost 80 brands, including blue chip international brands such as Nivea, L'Oreal, Coca-Cola, American Eagle, Oppo, Samsung and many more. The majority of participating brands experienced at least triple-digit GMV growth during the event compared to their weekly GMV average since July 1st, 2021, which demonstrated the event's commercial success.  The expansion of the grocery category within 'everyday products' remains a key priority, leveraging both Jumia's e-commerce platform for planned purchases and its on-demand platform, Jumia Food, for ad-hoc needs.
Jumia said on the e-commerce front, a key success factor to capture planned purchases in the grocery category is the ability to cover the full product spectrum of the grocery basket estimated at around 15,000 to 20,000 Stock Keeping Units (SKUs).
To expand its assortment and enhance margins in this category, Jumia is leveraging its first-party capabilities and gradually shifting relationships with key Fast-Moving Consumer Goods (FMCG) brands from a marketplace to a retail model.
On The On-Demand Front
Jumia continue to progress on the roll-out of dark stores leveraging its e-commerce expertise, including warehouse management and picking systems such as on-demand dispatching and fulfillment expertise, as well as existing relationships with key FMCG and grocery sellers.
Logistics Services
For its logistics service to third parties, Jumia reached a major milestone by recording $1 million revenue from this service. It delivered 2.9 million packages on behalf of 766 clients; this was a 123% increase on the 1.3 million packages that were delivered in Q2 2021.
The company also mentioned that it took part in impact initiatives such as Giga, a global initiative to connect every school in Africa to the Internet and every young person to information, opportunity and choice. It also partnered with Solar Taxi, a modern eco-friendly mobility company, to provide an affordable and eco-friendly delivery solution in Ghana.
Gross Merchandise Value
Another major highlight from the report was that orders made on Jumia reached an all-time quarterly high of 8.5 million, representing a 28% year-over-year growth.  It's the fastest growth rate of the past seven quarters, according to the company. Closely related to that, Jumia's annual active consumers reached 7.3 million and its gross merchandise value (GMV) reached $238 million, both up 8% year-over-year.
Read the full report here