Kwara Acquires Software Company, Partners SACCO Union
The Kenyan fintech startup has built a digital banking platform designed to help unbanked and under-banked individuals to build wealth together in a frictionless way.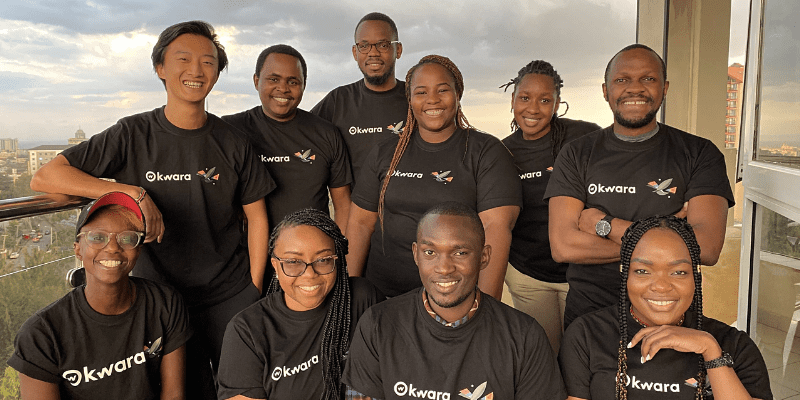 Kwara has agreed to wholly acquire IRNET Coop Kenya, a software company which is a subsidiary of the Kenya Union of Savings and Credit Cooperatives (KUSCC), in a deal that will see it offer its banking software solutions and mobile banking channels to increase growth and profitability of SACCOs in Kenya rapidly.
It offers a management platform to drive efficiency and automation at the cooperative staff level, and also has a neobank-style mobile banking app for end clients, alongside alternative channels.
The multi-accelerated startup raised a US$4 million seed funding round in December 2021 and has now entered into a partnership with KUSCCO, the umbrella body for SACCOs in Kenya, serving over 4,000 SACCOs.
The partnership aims to catapult the growth of SACCOs through deposit mobilisation and digital member acquisition while addressing the key challenges currently facing SACCOs, which include costly digitisation, security concerns and the digital divide between SACCOs and their increasingly young tech-savvy membership.
George Ototo, Group managing director of KUSCCO said: "This development marks a game changer in the management of SACCOs going forward."
"The acquisition of IRNET and the KUSCCO-Kwara partnership will deliver to our thousands of SACCO members a tested and proven, secure and efficient cloud-based core banking platform as well as modern mobile banking channels. Since its launch in 2019, over 120 SACCOs have embraced the stable and secure Kwara Core Banking software as well as full digital banking channels, including mobile, USSD, agency banking, ATM and international remittance. We are excited about the synergy and bundling of the Kwara and IRNET teams' capabilities that will create a long-lasting relationship to benefit and grow the entire SACCO sector in Kenya," Ototo added.
Cynthia Wandia Kwara co-founder said: "Our clients have grown their deposits and loan books twice as fast as they did before switching to Kwara. We are now grateful for the opportunity to avail those benefits to SACCOs across the entire country. This partnership through acquisition enables us to place fully digital and secure technology in the hands of all SACCO members in the fastest possible time, backed by the most established SACCO partner in Kenya."
The entire IR IRNET team will join forces with Kwara to ensure a seamless transition and onal network and marketing expertise into Kwara.
Patricia Mathiu, CEO of IRNET said: "IRNET is delighted to bring its cybersecurity and project assurance experience as well as trusted SACCO relationships into Kwara. This aligns with the goal to accelerate the digitisation of SACCOs at this opportune time when SACCOs are poised to play a pivotal role in expanding the Kenyan economy through micro, small and medium enterprises. This evolution will also make our SACCOs more compliant with SASRA digitisation and governance requirements."
According to reports, KUSCCO, Kwara and IRNET will soon launch the partnership at a Nairobi-based event, followed by regional launches across the country. The parties intend to rapidly onboard the entire SACCO fraternity onto the Kwara platform in the next six months.