Quro Medical raises $1.3m funding from MIC
The South African e-health startup developed an affordable and accessible hospital-at-home solution that combines state-of-the-art hardware and software with clinical excellence to manage acutely ill patients in the comfort of their homes.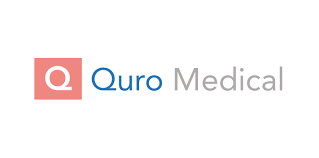 Quro Medical has raised ZAR25 million (US$1.3 million) in funding from the Mineworkers Investment Company (MIC).
The startup said it is building the largest virtual hospital ward in Africa, which seeks to achieve superior clinical outcomes to conventional care at a lower cost. Quro Medical's platform reduces healthcare delivery costs by leveraging real-time, data-driven clinical interventions.
Having emerged from stealth mode by announcing the closure of a seven-figure US dollar seed funding round in April 2021, Quro has now secured investment from the Johannesburg-based MIC, a 100 percent Black-owned Investment Company established in 1995 by the Mineworkers Investment Trust (MIT) to create a sustainable asset base for the benefit of mine, energy and construction workers and their dependents.
Dr Vuyane Mhlomi, Quro Medical's co-founder and CEO, said: "Our technology-enabled solutions are designed to provide seamless, patient-centric care that puts the patient first. We're leveraging cutting-edge technology and evidence-based protocols to monitor patient health proactively, ensuring that every patient receives the best possible care in their home."
Thato Ntseare, MIC impact investment manager, said: "Quro Medical presents MIC with a new and exciting track for us from an impact investment strategy point of view. While we are focused on businesses that provide technology-based solutions, this is the first health tech business funded through Khulisani Ventures."
"Remote patient management is a growing trend globally, and the business case and deep understanding of the value chain presented by Quro Medical demonstrate similar growth opportunities in South Africa. This business's impact also attracts us as it has a high potential for increasing accessibility to healthcare services."
In 2020, Quro Medical launched Hospital at Home, which provides qualifying patients with clinically appropriate and patient-centric hospital-level care in their homes. Since launching, over 1,000 patients have been treated successfully in their homes with similar or improved clinical outcomes and a better patient experience.
With the support of MIC, Quro Medical can develop its technology further and expand its reach, improving healthcare outcomes and reducing costs for patients and providers.
Zikho Pali, co-founder and COO of Quro Medical said: "At Quro Medical, we are proud to be the African pioneer and leader of the Hospital at Home program. This innovative solution is the future of healthcare delivery, and we are excited to be at the forefront of this transformational shift. With our clinical-grade real-time monitoring and personalized care, we are improving patient outcomes and reducing the burden on traditional hospital systems."