Solarise Africa Raises $33.4m Debt Funding
The Kenya-based energy leasing company is an energy leasing company for solar and other energy assets focusing on commercial and industrial clients (C&I).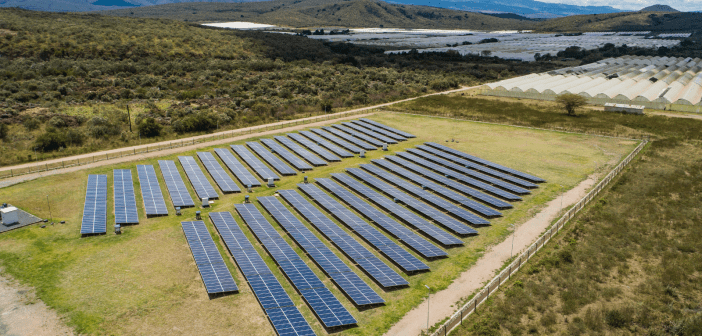 Solarise Africa said it has raised US$33.4 million in debt funding. The Company, which provides smart financing via a selected group of partners, is already well-capitalised and has now banked a further US$33.4 million in debt funding to help it grow. Solarise Africa will use the funding to expand its portfolio in Kenya and other selected African countries.
The Facility for Energy Inclusion (FEI) acted as lead arranger for the round and will provide US$21.4 million of the total amount. It is being joined by Oikocredit (US 7 million) and the Lion's Head managed fund AfricaGoGreen Fund (US 5 million).
Jan Albert Valk, Solarise co-founder said: "We are very honoured and grateful for the confidence the investors have shown in us. As the largest debt raise in Africa's C&I space to date, this proves that Solarise Africa has a solid business model. We are proud to welcome these three prestigious new investors – Lead arranger FEI, Oikocredit and AfricaGoGreen – to our current group of investors. Throughout 2022, we have significantly grown our footprint and portfolio, and with this new loan, we will be able to catapult our efforts to advance renewable energy adoption in Africa."