Standard Bank's Unayo Platform Set To Disrupt Mobile Money Status Quo In Africa
Standard bank is taking on Mobile money giants with Unayo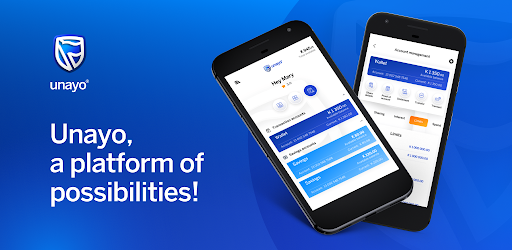 Standard Bank said it has launched 'Unayo' – its mobile money product thereby throwing its hat into Africa's mobile money ring.
Having launched in Kenya, Botswana, Malawi, Lesotho, and eswatini, the bank is looking to onboard the product in other African markets and plans to launch in South Africa next year.
Standard bank said Unayo aims to bridge the worlds of the banked and the unbanked. The digital platform combines the simplicity of mobile money with the sophistication of a bank account, aiming to connect Africa's informal market to financial services in an easily accessible manner. Unayo transactions are free or attract nominal charges.
Standard bank is banking on these product features to usurp market share from existing players. It is very optimistic about the future, given its estimates of facilitating up to 90% of Africa's payments through Unayo.

Standard bank claims that Unayo holds the potential to initiate a richer savings and investing culture in these ecosystems, as the receivers and holders of funds can create society and shared savings schemes. Unayo also allows for the management of funds and the participants of the collective funding in one place, from one profile, simply and understandably and without data restrictions.

Wally Fisher, Head of Unayo of Standard Bank, stated that the unique beauty of Unayo is its unlimited capacity to add features and services to the solution that are not determined by "us as Standard Bank, but by the users of the platform themselves."

The bank estimates that it will facilitate up to 90% of Africa's payments through Unayo. In the first quarter of 2021. Unayo has already processed over 60 000 customer-initiated transactions.

Through Unayo, Standard Bank will service four critical payment ecosystems: salaried individuals, cross-border payments, traders, and donor organizations. It aims to create an ecosystem of users and merchants to stimulate entrepreneurial activity and drive financial inclusion on the continent.