Swvl Lists On Nasdaq Exchange At $9.95 Per Share
The Egyptian mobility company is a mass-transit system that enables riders heading in the same direction to share a ride in a van or bus.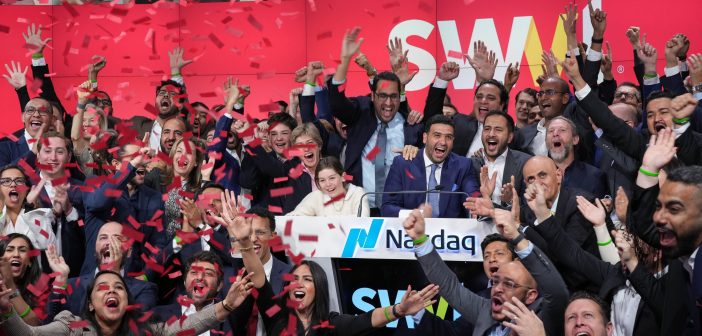 Swvl has begun trading on the US-based NASDAQ stock exchange with an initial offer price of US$9.95 per share.
Swvl is helping to solve mass transit supply and demand challenges in emerging markets, empowering underserved communities with transportation solutions that are reliable, convenient, safe, and affordable.
Swvl is among the best-funded in Africa, and is now active across 16 countries. Its gross revenue and markets have grown rapidly, with more than 1.4 million riders booking more than 46 million rides to date with thousands of drivers on its platform, while it has made three acquisitions.
Swvl said the expected proceeds from the listing total US$640 million, which includes US$160 million in immediate capital and US$480 million over the next few weeks if certain closing conditions are met.