Sycamore Closes Seed Round To Expand Operations
Nigerian peer-to-peer lending startup uses proprietary risk assessment tools to disburse business loans on the same day via its web and newly-released mobile app.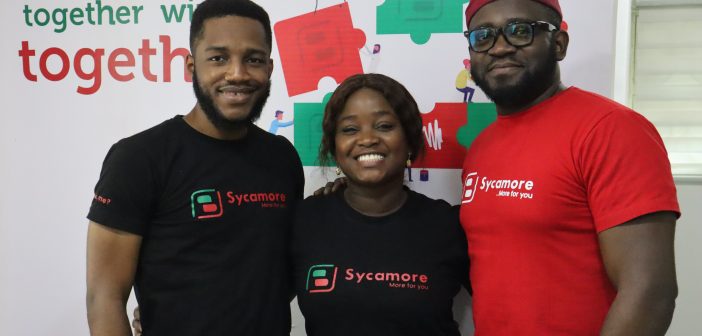 Sycamore has closed an undisclosed seed funding round as it looks to expand its operations.
Sycamore said it has already disbursed millions of dollars to thousands of small businesses in Nigeria, and has also released a feature allowing users to manage loans given to loved ones. The Sycamore app's "Loan Friends"' feature enables people to make a loan request from a friend or family member, sends scheduled reminders, and automatically collect the loan on the due date.
Mayowa Adeosun, Co-founder of Sycamore said: "We've always been paranoid about giving our customers unique experiences. We didn't want to just push out another "loan app" into the market without offering any additional value to them. Being the customer-centric business that we are, we engaged our customers on their needs. We are proud that our app does face everyday – the management of loans given to – or received from – friends and family almost everyday."
The undisclosed seed funding round was led by US-based VC firm White Hibiscus Capital (WHC), and features a number of other private investors. The funding will enable Sycamore to boost market awareness, double down on its financial education drive, and hire adequate engineering talent, all in order to increase its capacity as it initiates a plan to scale to other African countries.
Bade Aluko, managing partner at WHC added: "Sycamore is doing an amazing job of getting loans to small businesses in record time," "I love the team's technologically-driven approach to making things seamless for its customers, and WHC looks forward to having Sycamore operational in other African countries."