Vella Finance Launches Vella 2.0 Availing More Tools For SMEs To Accelerate Cross-Border Payments
The Nigerian-based fintech startup aims to keep providing an excellent level of service to customers and to help businesses (Small, Medium and Large Scale enterprises) in Africa reach their maximum potential.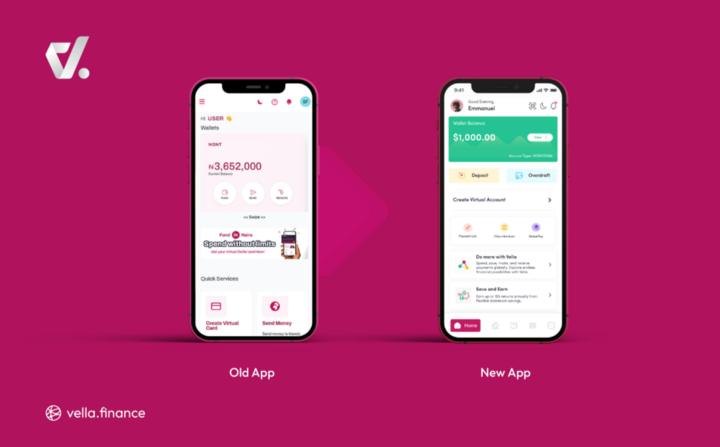 As part of its on-going evolution, Vella Finance has announced the launch of some payment tools to aid business owners in simplifying their finances.
Our new website features fresh and exciting content which includes updates on our latest and existing products and services, product-centric blog posts, insightful articles centred on business growth and testimonials from satisfied customers. The new website is easier to navigate and user-friendly.
Founded in November 2021, Vella is a digital payment platform that provides alternative payment solutions for individuals and businesses in Africa. Vella offers individuals and businesses a robust range of financial products and services that enhance payment experience, accelerate business growth and boost earnings.
Over the past eight months, Vella has evolved and experienced tremendous growth since its release in beta.
"With over two billion naira in transactional volume, 15,000+ users and an array of financial services designed to enhance payment experience, We are proud to say that Vella has focused and still focuses on the vision on which it was built — To bridge cross-border payments for individuals and businesses in Africa."
Vella Finance said its newly integrated features enable businesses to pay local and international suppliers in over 80 countries using the "Global Wire Transfer" feature, Create Virtual (Naira & Dollar) Cards for online payments, generate payment links to request payment from customers globally, and create virtual accounts Apply for loans and overdrafts.
While fintech is creating solutions around peer-to-peer payments and remittances, most are consumer-focused. Cross-border B2B transactions are largely untapped and faced with issues centred on wavering security, slow transactions rate, inadequate transparency, and high transactional cost due to multiple intermediaries.
Addressing these problems, Vella is helping financially underserved businesses simplify cross-border payments by providing business tools, which include: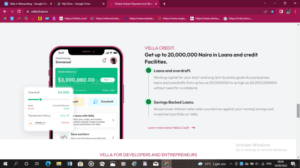 Global Pay: A hybrid payment solution that helps businesses send money directly to vendors, suppliers and business partners across borders in over 80 countries.
The integration of Vella's Invoice, hybrid checkout and payment link enables businesses, freelancers, vendors and traders to accept payment from their customers in fiat and crypto (Stablecoins) globally and get settled in local currencies.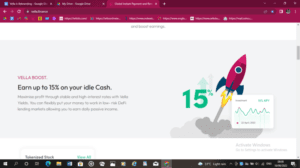 Vella Boost: A savings feature that helps businesses invest their idle and excess cash flow in USD while earning up to 12% APY.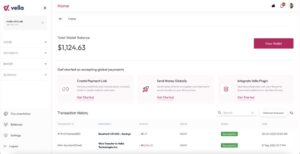 Fintech as a Service (FaaS): An enterprise service which helps startups of all sizes quickly become crypto-enabled companies using Vella's API and solutions to power embedded finance and products such as Cards issuing, wallet systems, and payment collections/disbursement.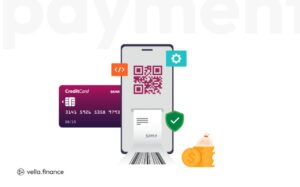 "Vella's sweet spot is in our ability to layer regular traditional finance which businesses are already familiar with on top of crypto infrastructures. We were first merchants, then small business enablers; we share firsthand experience from a small business owner's perspective. Not only can our users send and receive money, they can also get access to credit which helps boost their businesses; that is how we set ourselves apart. Through our checkout, web and mobile applications, small businesses get a simple yet powerful system that simplifies digital finance, accelerates growth, and boosts their earnings." Mark Afolabi, CEO Vella Finance.