Waspito Raises $2.7m Seed Funding Round
Cameroonian e-health startup connects users with medical doctors via instant video consultations from their smartphones.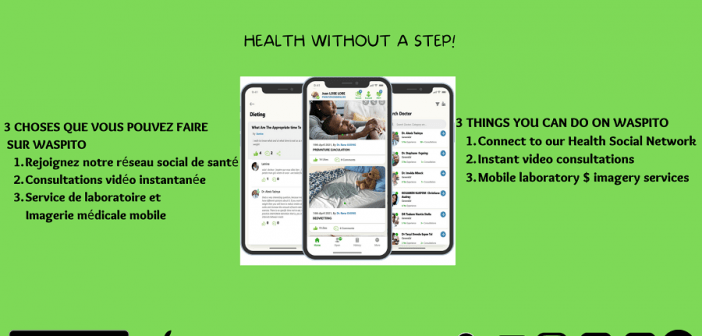 Waspito has raised a US$2.7m seed funding round to grow its user base in its home market and expand to Ivory Coast.
Waspito It also provides mobile laboratory services, with a lab technician collecting samples from a user's home and results received digitally.
According to Waspito, the first stage of this expansion – deepening its coverage across Cameroon and a launch in Ivory Coast – will be funded by an oversubscribed US$2.7 million seed round secured from Launch Africa Ventures, Newtown Partners via the Imperial Venture Fund, BLOC Smart Africa managed by Bamboo Capital Partners, Orange Ventures, Saviu Ventures, Plug and Play, and BringCom.
Waspito will also expand its service offering, as it strives to connect Africa's health ecosystem online to relieve the shortage of medical doctors and other health system challenges across the African continent.
Jean Lobe Lobe Waspito Founder said: "My incredible team has been making baby steps in the right direction and this additional funding will help accelerate execution. We are proud of the pool of investors we were able to get on this round. Their experience and network will add value to our team as we continue this journey to solving Africa's health care accessibility and affordability problem."