Wise Guys Makes First Closing On Africa-Dedicated Fund
The European startup accelerator and investment fund Startup manages SaaS accelerator programmes out of Milan as well as cybersecurity programmes from Cosenza.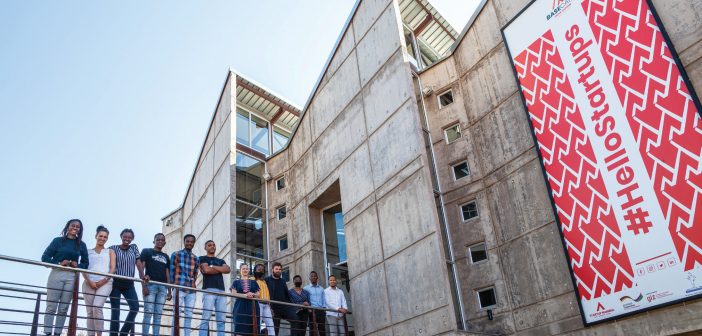 Wise Guys has completed the first closing on its new Africa-focused fund, while also announcing the first batch of startups selected for its African B2B digital SaaS accelerator programme.
The company has so far worked with more than 500 founders, made more than 235 startup investments, seen five exits, and achieved an overall startup survival and success rate above 77 per cent.
According to Disrupt Africa, last year the company had expanded to Africa, holding its first programme in Namibia, and it has now announced the first closing of its EUR8.5 million (US$9.3 million) fund, Wise Guys Africa Fund I. Startup Wise Guys will invest in a minimum of 30 African startups in 2022 and 2023, with the first batch of startups selected for its SaaS-focused accelerator picked from more than 300 applications.
The nine selected startups – coming from across the fields of fintech, agri-tech, ed-tech, cleantech, e-health and retail-tech – will each receive a EUR65,000 (US$71,000) ticket for up to a 12 per cent equity stake, as well as intensive four months of mentorship. The selected startups will also have the chance to pitch for follow-on funding of up to EUR250,000 (US$275,000).
Three of the selected startups are from Nigeria, namely intercity transport and logistics startup T40, lesson plan and online teaching platform Nigenius, and on-demand waste management service Scrapays. Digital identity startup FloodGates and cross-border money transfer service FXKudi represent Ghana, while cloud-based property management services platform KIOTAPAY and retail-tech service Dukapepe represent Kenya.
Namibian accounting software Cylon Accounting and Ugandan payroll processing and salary advance platform Zofi Cash complete the cohort.
Eliud Mungai, Programme Managing Director said: "It is a great privilege for me to be working closely with these nine, multi-talented teams from across Africa and in different verticals. All entrepreneurs deserve to have an accountability partner and someone that can give an independent opinion and critique their business strategy, which will be my main role."
Startup Wise Guys' global CEO Cristobal Alonso said: "There was always a sense of excitement in the startup scene, and at Startup Wise Guys we have felt the growth of the African ecosystem in our European programmes, with an increased number of applicants from across the continent."
"Our purpose is to help founders become entrepreneurs and to help them to build great international, sustainable companies. In addition, we want to create a strong, long-lasting impact. We have a long-term vision and this covers also becoming a considerable player on the African continent," he said.